By universities, for universities
uni-assist defines itself as a joint institution of universities which shapes an important aspect of internationalisation in a practical way: the processing and evaluation of international student applications from all over the world.
---
Member domain
As member universities and cooperation partners you can view all newsletter articles in our protected member domain under "news". The domain furthermore connects to all important uni-assist points of reference: the university portal, PoMM, our helpdesk, the aBIS support team, and the 'Nutzertagung' website. It also contains further information concerning the 'AG Standard' and aBISnext for example. If you do not have an account yet, you can simply register here.
---
PoMM
In the "Portal für Mitarbeiter*innen und Mitgliedshochschulen" (PoMM) member universites can compile their current study offer. Institutions can manage their course catalogue and activate applications.
The university portal
In its everyday work, uni-assist works in close cooperation with its direct contacts at member universities, provides extensive support and, if required, gives detailed explanations of the assessment results.
uni-assist runs a portal for member universities which offers many uses, such as the configuration of the uni-assist online application, access to the applicant database and a messaging function to contact uni-assist.
If you do not have an account on the uni-assist university portal, please contact the person responsible for uni-assist at your institution.
Our office takes care of cooperation and continually develops the uni-assist procedure in close collaboration with the member universities. The successful cooperation formats between uni-assist and the universities include the uni-assist user conference, the standards working group as well as key user workshops.
---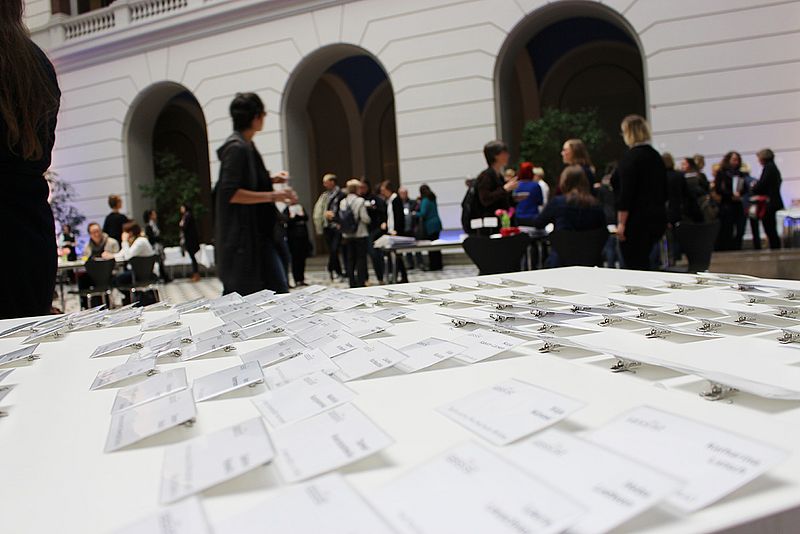 The uni-assist user conference
The uni-assist user conference, which takes place once a year, focuses on current topics and questions on the collaboration between the uni-assist office and member universities, which are discussed and worked on in moderated working groups. The user conference is not only the central meeting place and event for the information transfer about new developments in the uni-assist procedure, but also hosts many information events run by important cooperation partners such as ZAB, the TestDaF Institute, the Stiftung für Hochschulzulassung or the publishers of university software. In addition, the conference format offers an opportunity for peer-to-peer exchanges among member universities.
---
The standards working group
The standards working group meets in November, more often than once a year if necessary. This group is the central body, open to all universities, in which aspects of the uni-assist procedure are continually evaluated. This helps identify methods of improvement on a regular basis. The overall goal is to find standards, as unified as possible, for better accessibility and transparency for prospective students while at the same time fulfilling state and university legal standards as well as taking into account the needs of universities.
---
Key-User Workshops
Key user workshops are an integral part of uni-assist's IT project in developing a completely new software solution. In these regular workshops, uni-assist's software developments are planned and tested in collaboration with universities. This ensures that our IT applications deliver precision solutions.
You too can actively contribute to uni-assist's work and developing the overall procedure to a high standard. We are looking forward to working with you!
---
Contact
We are glad to answer to any questions.
Please write to: hochschulservice@uni-assist.de
---